The LEA project hosts a Global edtech Think Tank event for suppliers at the BETT show. Welcome!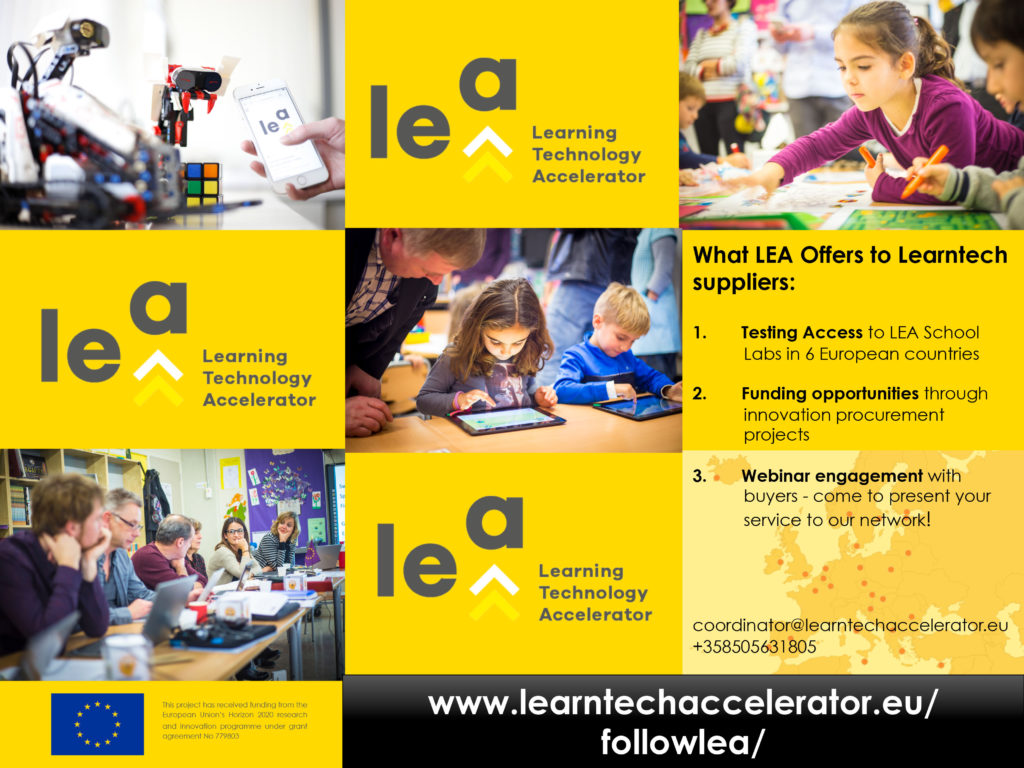 WHERE
Novotel ExCeL, London/UK
WHEN
25 January 2019, 1pm-3pm
Global edtech Think Tank agenda:
Innovation procurement – Funding opportunities for learntech suppliers
(Kati Clements & Ellinor Wallin)
Predicting future of Edtech 2030
(Jari Laru)
Envisioning future technologies for education workshop
(LEA procurers + suppliers present)
Welcome! Please register here:
coordinator@learntechaccelerator.org
+358505631805
Coffee & Cake for the first 30 suppliers.
Watch the latest LEA webinar, live from the BETT show!