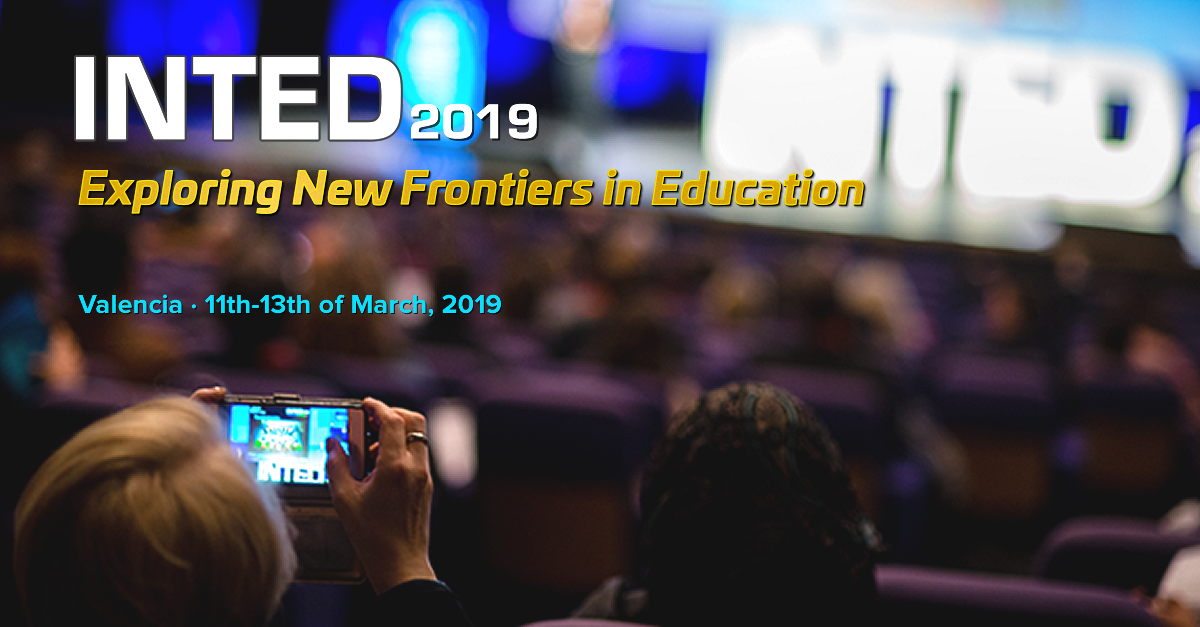 LEA will participate in INTED2019, one of the largest international education conferences. At this event, LEA Team will organise a Special Session entitled "Innovation procurement to steer user-driven innovations for digital learning: presenting the LEA project".
The session, organised by SERN and INOVA+ will discuss topics such as innovation procurement, learning technologies, ICT needs at schools, and will include the following presentations:
Understanding the innovation procurement: tools to steer the market towards innovative solutions for education – presented by Marta Coto from INOVA+ and by Sara Bedin
Two different procurers: Viladecans, Spain and Konnevesi, Finland – Similar Visions of Digital Learning – presented by Paula Huuska from Konnevesi Municipality and Sonia Dominguez from Viladecans Municipality
Needs analysis for ICT in Teaching and Learning – presented by Philip Shchuessler from Otto von Guericke University Magdeburg (along with Rita Freudenberg and Marcus Roehming)
AI, Robotics, VR – How to make cost effective and sustainable procurement decisions for future technologies in municipalities and schools? – presented by Miko Miulu from University of Jyvaskyla (along with Kati Clements, Pieta Sikström form U. Jyvaskyla and Markku Lang from University of Oulu)
Are we currently moving from the age of mobilism to age of artificial intelligence, learning analytics and robotics? How to couple emergent technology with learning and teaching? – presented by Jari Laru from University of Oulu
With the organisation of this session, LEA Team aims to:
Promote procurers' capacity building, enabling to better understand innovative procurement methods, namely PCP and PPI to procure innovative solutions for education;
Enable dynamic dialogue between policy makers, procurers, experts, suppliers and schools in the digital learning eco-system, encouraging them to take part of the open innovation process;
Identify common needs for increased learning results to unify and enlarge the digital learning procurers' network (LEA-N- Formalized network of procurers for future collaboration within innovative procurement in Education.)
This will be a great opportunity to know and learn more about LEA's work.
INTED2019 will be held in Valencia (Spain), between 11 and 13 March 2019. To get more information about INTED2019, please consult the event website.